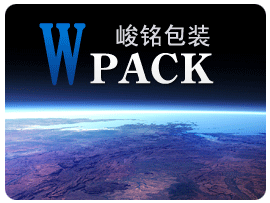 Our company lies in 3003, western Zhulu road, Xujing town of Qingpu district in Shanghai, about 6000 square meters. Our position is superior, abuting the Shanghai-Qingping highway and connecting Jiangsu、 Zhejiang and Shanghai, rounded by convenient traffic, beautiful sights and environment. Our company is one of an affiliated company of HongKong fancy return Co. Ltd.
Our company produces and managers all kinds of vacuum plastic, pastern boxes, round barrels, slices and other packing product which is widely applied
in the packet of the electronic, toy, cosmetic and medical treatment and so on. Our company put into production in the second semi-year in 2001. In order to get the competition superiority, we adopted a brief scale, high jumping-off, direct management strategy, which made us a leading status in this industry.
To insure our advantage in quality and efficiency, our company passed the authentication of the Quality System ISO90001: 2000 in 2006, establishing a perfect quality control system.
To take the people foremost, to pursue excellent, best quality, safety first, client's satisfactory and continuous improvement is our quality tactics, also our goal to struggle unrelentingly. In the cute competition of the market, we depend on improving equipment quality, technical power, management quality and stuff quality to win the market and clients, and pacemaker of the plastic industry.

Our advantages and features:
First, investment in equipment
we adopt a jumping-off point in the aspects such as the work, the workshop, the welfare of the stuff and the environment, and all are conformed with the plan of sustainable development, which lead to a high efficiency. We hold 5 automatic plastic machines that are the most advanced, 3 press machines of 25T, 13 precise oiled punch machines of 50T, 1 high-speed oiled press machine, 6 all- automatic hem machines and a set of professional supplementary equipment which can produce 200T material monthly.
Secondly. Strong strength on tech
"Tech is the strongest productivity." Our company hired in large quantities of professions the senior management and the technical talents, including 9 boot-strap technicians, 5 module technicians and many senior manager charging in producing. The workshops for reamer module and electrolyzing module make the produce equipment more perfect.
Thirdly. Excellent quality control mechanism
Quality is the start point of value and dignity. Our 10 QCs will strictly control the processes of material, produce and shipment.
Fourthly. Thoughtful communication and service system
We have 6 cars to meet the client's requests at any moment.
Fifthly. Price dominance.
Our principal is "high quality, low price". We will think what our clients think, and achieve a win-win situation finally. Our superiorities make us own a group of clients, and become one of their suppliers.

Winning, will continuously improve herself, at the same time, supply the clients more considerable and better service.

Let's develop hand-in-hand and create our mutual beautiful future together!

We have factories and offices in many countries and districts, offering professional services to the client's all over the world.

In China, we gradually enlarge our share in market and set up branch companies and factories in Shanghai, Shenzhen and so on.